Reviews for The Harte of Chiropractic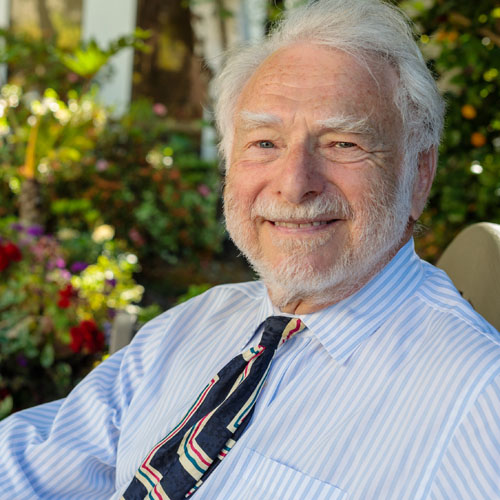 What others say about our practice can help you make the right health care choice. Click here to view video testimonials from my happy patients.
Review a selection of The Harte of Chiropractic patient testimonials below and please email me or contact our Marin County chiropractic office if you have any questions.
Be Well,
Dr. Don Harte
---
---
---
---
---
I was rear-ended on 2/25/19. I ended up with a severe concussion- and still dealing with severe post-concussion syndrome. I went to a chiropractor I knew and thought could help… I was mistaken. He would adjust me but wouldn't address my skull or neck issues and wouldn't look past my torso…I was recommended to Dr. Harte, as it was now ~3 months that I'd had a massive headache and couldn't walk much without being exhausted. My brain hurt. Literally. I was getting really depressed and feeling like maybe I wouldn't get better… then I started with Dr. H. With one adjustment. I felt half my brain fog leave. I could breathe better… didn't even know that had been an issue. I am amazed how such concentrated soft touch really adjusts what is needed. Dr. Harte sincerely cares about each individual patient… passionately… it shows in his work. He listens to you when you talk. Other chiros have told me what I need rather than listen to what I'm dealing with….and responding… I am grateful for his work and insight into the whole body, not just the anatomy of the spine. It is all interconnected. I highly recommend his work. This guy knows his stuff and can help you."
-Anne-Marie Soltero, Richmond
---
I used to have asthma, used an inhaler always. Now I don't need it at all."
- Noel Cawaling, El Sobrante
I do feel better. For sure, this year I will not get a cortisone shot."
- Bert Carrizale, Santa Rosa
Helpful, hopeful and informative experience. Well done, Dr. Harte."
- Ross Bogert., Larkspur
---
I've been seeing Dr. Harte for a couple of weeks and I must admit I am astonished at the improvement in my ability to move, focus, sleep & breathe. I came to The Harte of Chiropractic barely able to do any of the above. Upon entering his office I was struck by the Victorian rendition of Alice in Wonderland ambience. With books of every kind, current articles addressing the challenges of 2020, and toys for the young members, (I later discovered Dr. Harte does not regard us as patients), I was impressed by the clean comfort zones. I was further impressed by the man who greeted me and promptly gave me material to read so that I would understand what he does, his philosophy, and the science that was the foundation of it all. While reading I could hear Dr. Harte as he adjusted other members and found him to be very caring, asking about family members as well as possessing a razor-sharp wit and sense of humour. When it became my turn I was taken to a room where numerous tests were done, including X-rays, electrical current, reflexes, balance, and my physical history going back to birth. Dr. Harte spent over 3 hours with me that day and charged a fraction of what it would normally cost. He then gave me my first adjustment. The next day I was very sore. The following day my husband and I returned to get the results of all the tests. Dr. Harte again spent a long time with us, showing me the results and making sure I understood what treatment would entail, including cost and invested time. I realized that Dr. Harte invests all his time, effort and expertise because he is 100% committed to helping his members unleash their body's innate ability to heal and he demands the same commitment from me. Read More…

I came to The Harte of Chiropractic after being diagnosed with advanced Rheumatoid Arthritis three years ago and living with constant level 7 and higher pain every day. I've had two hip replacements, several different medications and infusions that have led to extensive damage to my organs, so much so that I have been taken off all medications so my organs have a chance to heal while the medications leave my body. I am due to go back and begin new infusions at the end of February, a thought that terrifies me. Any form of movement is very painful and I thought maybe massage or chiropractic would at least bring me some relief. I spoke with 2 massage therapists and 3 chiropractors, one a neurotherapist. None of them would take me citing the RA is dormant in parts of my body and manipulation could release it causing further damage. I had all but given up when I called Dr. Harte. Hearing him say he could help me gave me a glimmer of hope. I mentioned that Dr. Harte gave me an adjustment my first day and I was very uncomfortable the next day. The following visit, after giving me my test results he adjusted me again. That night I slept better than I have, without medication, in years, and the next day I could move my head without neck pain, as well as move my shoulders and almost completely close my hands, something I hadn't been able to do in many months. I know this won't be an easy road. I know it won't be a short journey. I know it will not be an inexpensive investment. What I do know is this; Dr. Harte has proven his intention and commitment to releasing the blockages (subluxation) so my body can begin to heal. I know that finding Dr. Harte was not an accident. I know that the hour drive to see him is worth it. You don't have to agree with him on the social or political views of the day. You don't have to like the looks of his office or treatment room. Heck, you don't even have to like the brand of candy he keeps in a jar. What you do have to want is to commit to feeling better and regaining your health, and Dr. Donald Harte can do that!"
-Karyn Nikas-Dhalwal, Windsor
---
I am a Professor Emeritus from the University of California, Davis, where I performed research, doctoral dissertation supervision, and classroom instruction since 1972, almost 50 years ago. My training and my ongoing R&D and technical writing are all based in mathematics, science, and engineering. So, my remarks below about my impressions of Dr. Harte's practice of Chiropractic should be taken at face value-as credible in the world of science. My knowledge of Dr. Harte's clinical practice comes through the chiropractic care that I have received and continue to receive from him, and from reading his educational writings and the research references therein.

Chiropractic is the reduction and even elimination of interference (called subluxation) with the communication between the nervous system and the rest of the body by adjustment of the vertebra in the spine. Your nervous system runs everything in your body. The health and functioning of every organ in the body is crucially dependent on its interaction with the brain through the nervous system. It logically follows that any interference with nerve signals by which the brain and other organs interact can and will degrade health. When interference exists, whether or not pain is felt, disease (think dis-ease) occurs. Gentle, scientifically guided chiropractic adjustments to the spine can reduce such interference and thereby allow your body to heal itself.

Dr. Harte, an unusually capable and effective Chiropractor, through many years of study and clinical practice, formulated his own unique blend of chiropractic techniques for adjusting the spine. And he uses scientifically-based (objective) quantitative metrics to monitor his practice members' progress toward better health. He understands that health is not achieved from the Outside-In with 1) unnatural chemicals and compounds of ingredients called pharmaceuticals injected through the skin or taken orally, and 2) invasive surgeries; he understands that good health comes from only the Inside-Out, by maintaining the health of the neural communication channel (the spine) between the brain and all the body's organs.

This essence of Dr. Harte's clinical practice is, sadly, not adequately recognized or used as a basis for healthcare by the great majority of conventional healthcare practitioners of what is called Western Medicine, the core of medical practice in the United States and elsewhere in the world. In fact, a great many practitioners with the title Chiropractor also do not understand or use the knowledge that forms the basis for Dr. Harte's practice. This bright hardworking man, who has dedicated his life to helping people improve and maintain health, is to be congratulated and even honored for his dedication and success in healthcare."
-William Gardner, Ph.D., Napa
---
After undergoing several surgical interventions, I have not been not getting better, and there is little evidence that my physicians and surgeons have a sound basis for their next proposed round of surgeries. This is in direct contrast with Dr. Harte who conducts observations using visual, thermal and x-ray imaging, which he then complements with exhaustive medical and personal histories, to get a comprehensive sense of which systems are being affected, and to what degree. The net result is that, after just two visits with Dr. Harte I am already noticing greater mobility and higher energy levels. I feel like I am finally on a true pathway to healing!
-Kristie S.
---
Dr. Harte is what is called a 'straight' chiropractor, because he does not dabble in all kinds of devices and massage. He simply pays attention to your body and the condition it is in that day and adjusts you so that your innate intelligence can communicate to your entire body without interference. I have been going to him since 2014 and I am healthier as a 74-year-old woman, than I've been since my 30s. I highly recommend him!"
-Susan Palm, San Rafael
---
Dr. Harte is all about healthy as we can be and self-care. That's real Chiropractic, which allows our bodies to heal themselves from inside to outside, and top, down, by freeing the nervous system, from pressures to misaligned vertebrae (i.e. subluxation). He is caring, kind, funny and, yes, outspoken. (That's his prerogative, plus he's a New Yorker.) I feel safe in his office and never hear complaints, in fact, the opposite. We respectfully keep our spaces, and no one has Covid-19. No one seems to have colds. I started going back to his practice in the fall of 2019, and have not had a cold since. I highly recommend Dr. Harte. His practices will help all kinds of issues in the body, way beyond back pain. Straight forward, no gimmicks, in a positive atmosphere filled with peace, humor and great eclectic music!"
-Heather Andrew, Novato
---
I'm finally the way I was INTENDED to be. No more Prozac!"
- Nancy Spottiswoode., Larkspur
I've noticed a decrease in pain in my knees, back, and hips"
- Jim Philbin, San Rafael
My first visit was quite successful. The pain in my lower back went away immediately."
- Charlie Mott, Sebastopol
---
I've been to five other chiropractors, and only you have worked on my neck and shoulders. I could only turn my head a little, and had to rely on mirrors and peripheral vision. NOW I can turn my head. My sciatic pain has been immensely improved. My fingers are slowly strengthening. I've gained an inch in height. Overall, I am much better!"
-Ellie Meyers, Novato
---
Super knowledgeable! The most knowledgeable doctor I've met in my 3 year struggle with back pain. Finally I found a doctor that can give me answers and peace of mind!"
-Trei Major, San Rafael
An analogy: with Dr. Harte conducting the symphony by bringing forth harmony thru orchestrating the natural flow of energy to the instruments (organs) thus providing optimal performance.
-Gregory Smith, Oakland
---
I have been seeing a medical doctor for over a year, with back and neck pain. After giving me numerous drugs, the pain only got worse. I couldn't sit, stand or walk without great pain. My choices were referral to a surgeon for back surgery, or, to my surprise, a referral to a chiropractor. Since I had never been to a chiropractor, I had left the medical office that day very depressed, thinking that my only choice was surgery. I had been through back surgery before, knew what I was facing, and didn't know how I was going to be able to take six weeks off from work. That night, when I arrived home, in my mailbox was a letter from Dr. Harte. It was like a sign from God, answering my questions about what to do.

I began seeing Dr. Harte. I immediately felt comfortable with Dr. Harte, enjoying his mannerisms and his humor. Before any adjustment, Dr. Harte did and exam and X-rays. He was able to show me his problems, explain the course of action and answer all the questions I had. The back/leg pain eased with each adjustment, and, after a few months, it was gone.
Read More…

I continued in Dr. Harte's Wellness program, and have seen improvement to my health and quality of life. As a result of the adjustments, I was able to stop the high blood pressure medication I had been on for 13 years! I no longer suffer from sinus headaches, and I have not had a cold in three years.

I have learned that Dr. Harte is not 'curing' me. (We can cure a ham, but not a person.) Through his adjustments, my "doctor within" has taken over, and allows my body to heal itself. I am very thankful for Dr. Harte's letter in my mailbox, that fateful day."
-Janice Cobb, Corte Madera
---
I am in the first round of adjustments, enjoying the humor along with the sessions and anticipating great results. I have never met a more dedicated individual than Dr. Harte."
-Pablo Ballora, Larkspur
My migraines have reduced significantly. My energy and mood have also improved, as well as my state of well-being."
-Adriana Fontes, Greenbrae
---
As indicated by the above check-off list (Dr.'s note: areas of improvement, he checked energy, quality of sleep, emotional stability, mental clarity, memory, enthusiasm, relationships, sports ability, better breathing, better circulation, better digestion, improved sense of well-being), Chiropractic has improved my physical and emotional well-being tremendously. I feel a lot better."
-Jim Kamehele, Sonoma
I wish I would have done this years ago! Dr. Harte has helped me in so many ways like better balance doing sports, less stiffness in my back when I get out of bed in the morning, pain in my neck gone and just feeling better overall. I would recommend this for everyone!
-- Todd Fischer, San Mateo
---
The Harte of Chiropractic provides authentic chiropractic care for Marin County, Corte Madera,
Mill Valley, Larkspur, Novato, Sausalito, San Rafael and San Anselmo families.