What to Expect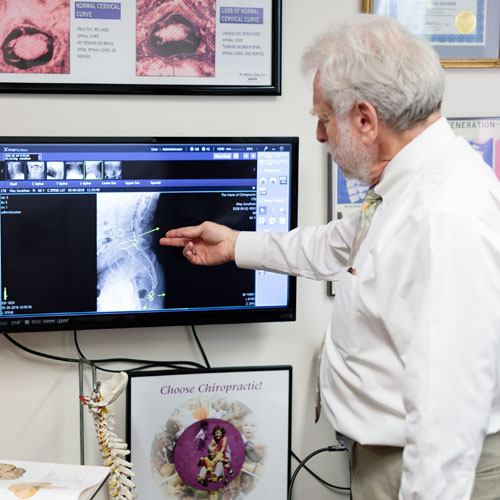 First Visit
I will greet you, personally, take you on a tour of the office, and introduce you to some Practice Members. You will read some orientation material, and fill out some forms. We will go over everything together, looking to where your spine may have been injured, from birth on, impacting your nerve system, and your health in general. The physical evaluation will continue to center on the spine and the nervous system, including checking cranial nerves, balance, posture and ranges of motion. We will do spinal X-rays, and two different types of nerve scans. Most say that it's the most comprehensive work-up that they've ever had.
Second Visit
After my careful analysis of everything, we do a Report of Findings. Because of the importance of these findings, it is the policy of this office, if you have a spouse or partner, to bring that spouse or partner with you. And we do like to check the whole family for Vertebral Subluxation. I will go over everything that I found, what it means now and in the future, how long your Initial Intensive Care will take, and how much it will cost. Most people take advantage of our pre-payment option to save a good amount of money while getting well. Once you decide that you want to commit to this, and I decide to accept you as a Member of this practice, we begin.
Regular Visits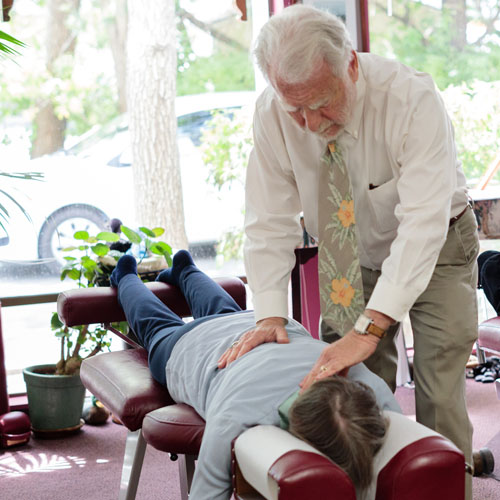 Typically, for a regular visit, you're in and out in about 15 minutes. I check you for subluxation… interference. I adjust you, and make sure that the correction has been made. Unlike some other offices, where you seem to get the same adjustment, day after day (and everyone else seems to be getting the same adjustment as you), every visit is different. I expect change. That is what your are coming here for. Every 12 visits, we do a Progressive Examination, to more fully monitor your progress. This is science, not just "how do you feel?"
Give our Marin County chiropractic office a call to begin your journey toward health today!
"I will help you."
---
The Harte of Chiropractic provides authentic chiropractic care for Marin County, Corte Madera,
Mill Valley, Larkspur, Novato, Sausalito, San Rafael and San Anselmo families.