Who We Help at The Harte of Chiropractic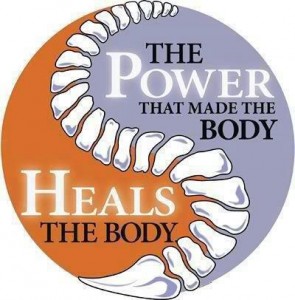 Everyone who is serious about their health, who can understand that all the drugs and surgery in the world will never get you to health. Health only comes from Above-down, Inside, out. Chiropractic does not seek to heal or cure anything, not even a backache. The body does that, and will do that, when it is freed of interference, Vertebral Subluxation Complex (VSC).
In the end, everything is neurological. It is the nervous system that I deal with, that I liberate from the terrible interference of Vertebral Subluxation Complex (VSC). That's why people have come to me with arthritis, migraines, hormonal issues, arthritis, circulation problems, digestive disorders (GERD, Irritable Bowel, hemorrhoids, etc.), vertigo, urinary problems, chronic fatigue, respiratory issues, thyroid, as well as depression and anxiety. They've brought in their children with ADHD and other learning disorders, "growing pains," bed-wetting, chronic earaches and strep throats, colic and even "failure to thrive."
What do I do for you, to correct VSC? Gentle, specific, scientific chiropractic adjustments, by hand only. No gimmicks here! There is no need to add to "perfect." Those chiropractors who feature cold laser treatment, disk decompression tables, all kinds of electrical stimulation, are lost. They have little to no appreciation for the power of your body to heal, and to control and coordinate itself from the moment of conception to the moment of death.
Bettering Athletic Performance
This one's easy. If your nervous system is free from Vertebral Subluxation Complex  (VSC), doesn't it make sense that you will perform better in the gym, or on the athletic  field? Stronger, faster, more coordinated? And, this is not just for the joints. What if your lungs, heart, adrenals, pancreas, etc. got much closer to 100% nerve supply?  How would that effect your performance?
"I highly recommend Dr. Harte's approach to Chiropractic. I'm 56 and my daughter is 21, we signed up for his program 3 years ago. If you are looking for better health  without surgery and pills then sign up! I 'm a former professional ballet dancer and now my daughter is pursuing a career. Dr. Harte has corrected our alignment problems, plus our immune system is great, hardly getting colds and our energy is high. You'll need to understand the power of commitment for the results to occur. You can trust Dr. Harte!"
Lisa and Rosette Laursen, Larkspur
Better Immune Response
Your immune system, like every other system, is controlled and coordinated by your nervous system. Free your immune system by freeing your nervous system. Get checked here for interference to that system, Vertebral Subluxation Complex (VSC), and, then, corrected.
Deal with Stress Better
These days, most people deal with stress by taking drugs. "Biochemical imbalance?' Even in  children? This is not science. This is marketing by Big Pharma.
Whether you're just dealing with ongoing stress, or you think it's something more serious, your  emotions are in your mind, which is in your brain. Doesn't it make sense to correct interference  with your brain and your nervous system, Vertebral Subluxation Complex (VSC)? That's what we  do here.
Wellness Care
After successful "graduation" from Initial Intensive Care, most Practice Members stay on to keep what good changes they've received, and to further their path towards better health. I have people with me for 5, 10 even 25 years… happy and healthy! Like eating well, exercising, having a great mental attitude, keeping free from VSC is necessary for optimal health. Of all these things, there is nothing more important than regular, wellness chiropractic care.
CONTACT US »

Who The Harte of Chiropractic Helps | (415) 460-6527