Here's what a new Practice Member has to say, who came with Rheumatoid Arthritis, further damaged by Medical Care: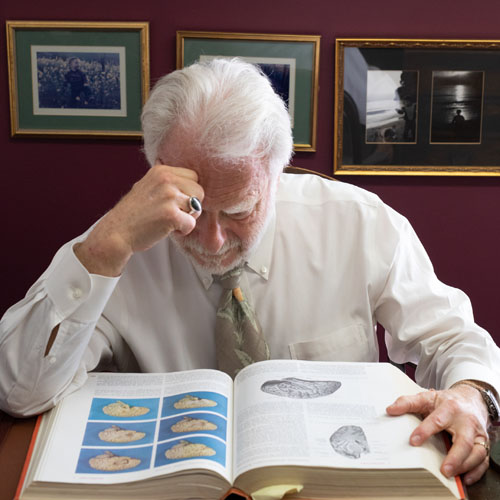 I've been seeing Dr. Harte for a couple of weeks and I must admit I am astonished at the improvement in my ability to move, focus, sleep & breathe. I came to The Harte of Chiropractic barely able to do any of the above.
Upon entering his office I was struck by the Victorian rendition of Alice in Wonderland ambiance. With books of every kind, current articles addressing the challenges of 2020, and toys for the young members, (I later discovered Dr. Harte does not regard us patients), I was impressed by the clean comfort zones. I was further impressed by the man who greeted me and promptly gave me material to read so that I would understand what he does, his philosophy, and the science that was the foundation of it all. While reading I could hear Dr. Harte as he adjusted other members and found him to be very caring, asking about family members as well as possessing a razor-sharp wit and sense of humor.
When it became my turn I was taken to a room where numerous tests were done, including X-rays, electrical current, reflexes, balance, and my physical history going back to birth. Dr. Harte spent over 3 hours with me that day and charged a fraction of what it would normally cost. He then gave me my first adjustment. The next day I was very sore. The following day my husband and I returned to get the results of all the tests. Dr. Harte again spent a long time with us, showing me the results and making sure I understood what treatment would entail, including cost and invested time.
I realized that Dr. Harte invests all his time, effort, and expertise because he is 100% committed to helping his members unleash their body's innate ability to heal and he demands the same commitment from me.
I came to The Harte of Chiropractic after being diagnosed with advanced Rheumatoid Arthritis three years ago and living with constant level 7 and higher pain every day. I've had two hip replacements, several different medications and infusions that have led to extensive damage to my organs, so much so that I have been taken off all medications so my organs have a chance to heal while the medications leave my body. I am due to go back and begin new infusions at the end of February, a thought that terrifies me. Any form of movement is very painful and I thought maybe massage or chiropractic would at least bring me some relief. I spoke with 2 massage therapists and 3 chiropractors, one a neurotherapist. None of them would take me citing the RA is dormant in parts of my body and manipulation could release it causing further damage.
I had all but given up when I called Dr. Harte. Hearing him say he could help me gave me a glimmer of hope. I mentioned that Dr. Harte gave me an adjustment my first day and I was very uncomfortable the next day. The following visit, after giving me my test results he adjusted me again. That night I slept better than I have, without medication, in years, and the next day I could move my head without neck pain, as well as move my shoulders and almost completely close my hands, something I hadn't been able to do in many months. I know this won't be an easy road. I know it won't be a short journey. I know it will not be an inexpensive investment. What I do know is this; Dr. Harte has proven his intention and commitment to releasing the blockages (subluxation) so my body can begin to heal. I know that finding Dr. Harte was not an accident. I know that the hour drive to see him is worth it. You don't have to agree with him on the social or political views of the day. You don't have to like the looks of his office or treatment room. Heck, you don't even have to like the brand of candy he keeps in a jar.
What you do have to want is to commit to feeling better and regaining your health, and Dr. Donald Harte can do that!"
- Karyn Nikas-Dhaliwal, Windsor
Get to Know Dr Harte
If you are suffering from rheumatoid arthritis, contact us today to schedule a consult?
CONTACT US »