FAQ
Dr. Don Harte provide answers to many of the common questions about chiropractic care. We invite you to contact our office if you have any further questions. We are happy to help!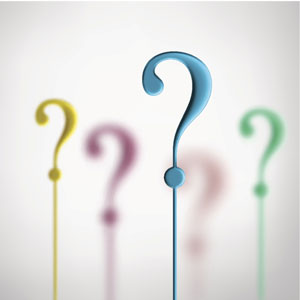 How much will it cost?
THE most important thing, even more than actual cost, is value… What are you getting for your money and your time? How will your life change for the better? Here, after spending minimal money for probably the most in-depth and caring evaluation that you will ever get, and probably the only one that centers on your master system, the nerve system, you will get the whole story on Visit #2. At that time, at your Report of Findings, I will let you know how long Initial Intensive Care will take, and how much it will cost. No surprises.
Do I have a family plan? What about a wellness plan?
Yes and yes. The ideal of this practice, the ideal of authentic Chiropractic, is families-for-a-lifetime wellness chiropractic care. Just like eating well and exercising regularly, wellness chiropractic care should be part of your lifestyle. Our financial plans reflect this goal.
How does your practice compare to other chiropractic practices in the area? "I tried Chiropractic, but it didn't work."
Most people like you have been to one or more chiropractors, but few have had authentic Chiropractic. The more common allopathic (medically-oriented) "Advil Chiropractic" is mere pain relief, and, as such, is a lot more expensive than Advil. Here, at The Harte of Chiropractic, we get to the CAUSE, allowing your body to express more life… physically, mentally, socially. Your scientific evaluation includes spinal X-Rays and two types of nerve scans. Authentic Chiropractic means that your chiropractor is there to detect, analyze and correct Vertebral Subluxation Complex (VSC), the interference to your body functioning properly. (If you've been to chiropractors and haven't heard this terminology, well, you haven't been to a real chiropractor. Wouldn't it be weird if, at a cardiologist's office you never heard the terms "blood pressure" or "heart?")
What does Authentic Chiropractic have to do with alternative/natural/complementary medicine?
Nothing. The operative word in "alternative/natural/complementary medicine" is… Medicine. Though these things are not western/mainstream medicine, they still, in their own ways, diagnose and treat. This is Medicine. Chiropractic neither diagnoses nor treats. As an authentic chiropractor, I correct interference, allowing your body to heal, naturally.
What does Chiropractic cure? Who should be under chiropractic care?
Chiropractic cures nothing… not even backache. Authentic chiropractors correct Vertebral Subluxation Complex (VSC), interference to your nerve system, so that you can heal from Above-down, Inside-out.
Everyone with a spine and a nerve system… everyone… should be under regular, wellness chiropractic care, back pain or not, symptoms or not.
Contact us to begin chiropractic care today!
---
The Harte of Chiropractic provides authentic chiropractic care for Marin County, Corte Madera,
Mill Valley, Larkspur, Novato, Sausalito, San Rafael and San Anselmo families.