There are so many reasons to be enraged instead of afraid, from this whole Covid-19 nonsense. You can begin by not, automatically, trusting what I call the PMG (Pharmaceutical-Medical-Governmental) Complex, their so-called "experts," and the compliant mass media.
REMEMBER how They started this, by telling us that 2.2 million were going to die?
REMEMBER when They promised us that it would take two or three weeks of lockdown to "flatten the curve?"
REMEMBER when They told us NOT to wear masks, then to wear masks?
They have stripped us of our liberties, and destroyed jobs and small businesses (especially restaurants), while increasing, by huge percentages, suicide, drug overdoses and domestic abuse. If the lockdown didn't work the first time, why are we doing it again? If it did work, why do we need to do it again? Can any of the "experts" explain to us why Sweden, who didn't lock down, is no worse than any other nation?
The current "spike" is NOT a spike of sick people. It is a spike of positive tests, many of which are false-positive. Even the true positives are. for the most part, not sick people. When have we tested millions of people who aren't sick?
Almost 250,000 dead from Covid-19? What a disgusting lie! About a month ago, the CDC said that 94% of the deaths had co-morbidities. In other words, they died of something else. Over-diagnosis? Hospitals were paid extra, a LOT extra, when the diagnosis was Covid-19. Now, it's cold and flu season. The stupid test, when it does work, cannot differentiate between Covid-19 and the common cold. They are both coronaviruses.
Is there a reason for all this panic porn? Sure! On the immediate stage, both political parties blamed the other, as if politics would make a difference in the bell curve distribution of a new infectious agent. In the middle term, this is to sell the vaccine, which will be, for several reasons, THE most dangerous vaccine ever devised. In the long term, this panic porn will be used to continue to destroy our liberty, to increase the power of government, and the power of the medical establishment.
OK, this is a real disease, but it is not the 1918 Spanish Flu, that killed 25 to 40 million people across the world. But there were heroes in that time. Chiropractors. A report from Iowa… medical doctors in Davenport, Iowa, treated 93,590 patients, with 6,116 deaths — in other words, 1 out of 15 under medical care succumbed to the flu. At the Palmer College of Chiropractic in Davenport, 1,635 flu cases were adjusted, with only one fatality. Outside of Davenport, chiropractors adjusted 4,735 flu cases, with only six deaths — 1 out of 866. In 1919, Palmer published "The Flu and You." The ratio of flu cases cared for versus deaths were as follows: Medical care: 1 out of 17 died. Osteopathic care: 1 out of 36 died. Chiropractic care: 1 out of 886. Who ya gonna call?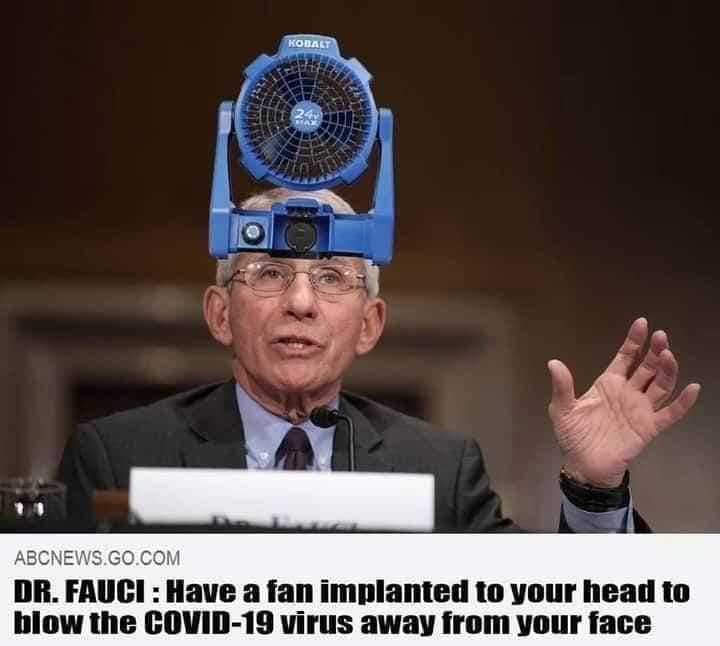 Don Harte, D.C.